Destination
---
Herdade dos Delgados is located on the shores of Lake Alqueva, the largest artificial lake in Europe.
Composed by 69 dams and numerous small islands scattered over 83km, the natural landscape of Alqueva is simply breathtaking.
---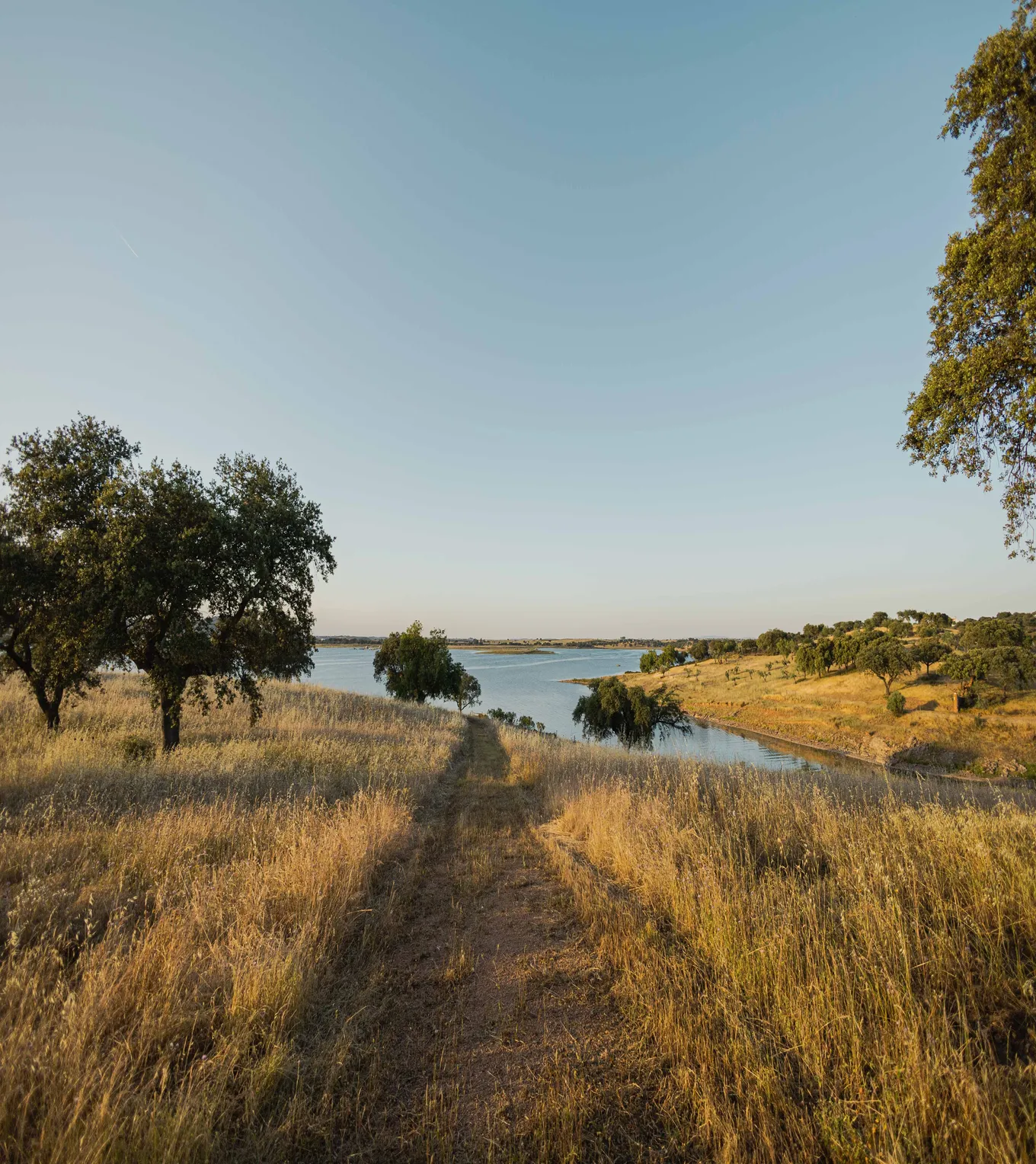 A Place to Explore
The tranquillity one feels here invite every visitor to connect with nature and rediscover its magic. Explore Alqueva on a boat trip, riding a horse or on a hike following one of the many trails that run along the lake banks. For a quiet moment, indulge on a picnic accompanied by the sounds of nature.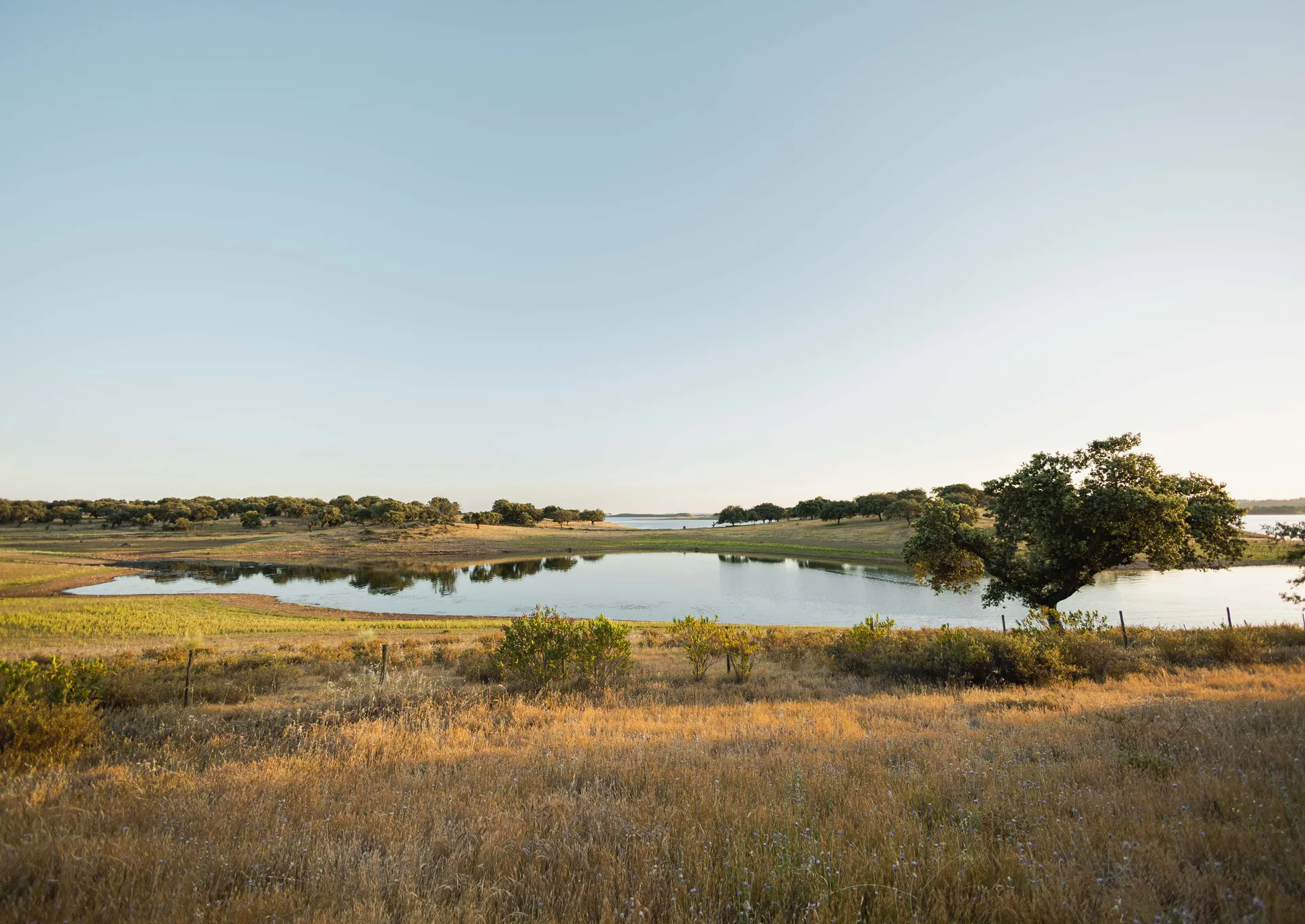 Alqueva Dam
It was developed to ensure the existence of water and irrigated areas in the Alentejo region, thus allowing the development of agriculture and tackling one of the region's problems, land desertification. Today it is a joyful surprise to those who wander around this region.

---